A Unique Spec Development
In Vail, Colorado
These two duplexes built adjacent from one another in Colorado's Vail Valley will one day serve as four independent homes to four owners in search of mountain living.
The 30,000SF space boasts multiple decks, year-round indoor/outdoor living, and ski-in/ski-out access to Vail Mountain. The homes will be wrapped in modern, natural materials intended to blend with their natural surroundings.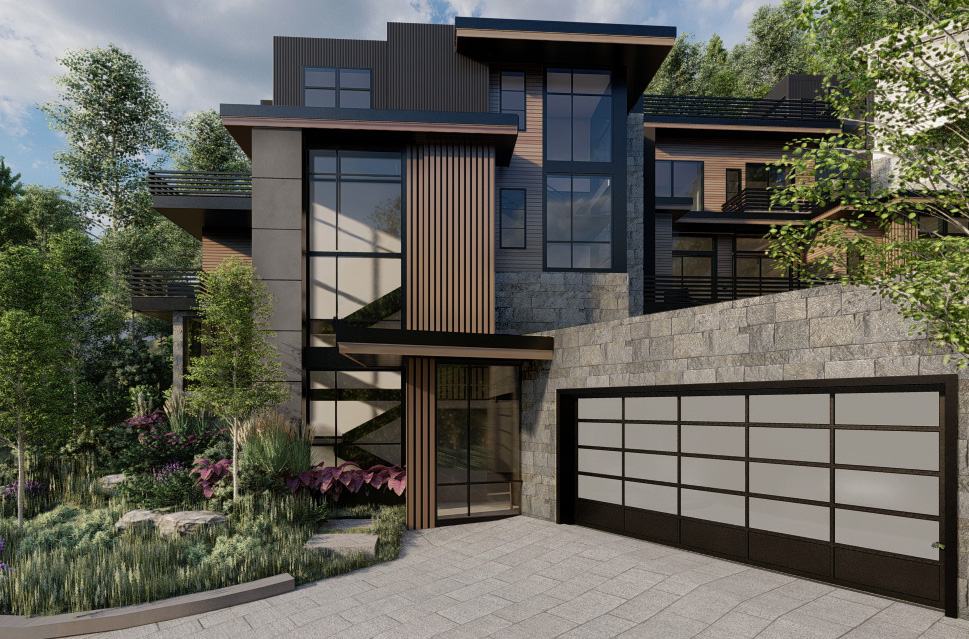 The steepness of this particular lot posed several design challenges which the team at KH Webb worked through. Instead of working against, they worked with the natural slope and landscape to build two homes that submerge into the side of the hill, making this the perfect getaway for nature lovers looking for their quiet Colorado escape.