Forest Road Duplex
Mountainside Living
Reimagining 12,000+ square feet in the heart of Vail is no easy task, but of course a design challenge the team at KH Webb Architects was ready and willing to take on. This conceptual design boasts four levels and includes six bedrooms, a home theatre, a gym, a European spa complete with an indoor pool and treatment rooms, a family game room, and a three car garage.
Once built, the exterior of the home will be clad in charcoal ashlar limestone stone veneer, accoya horizontal wood siding, and weathered steel panels.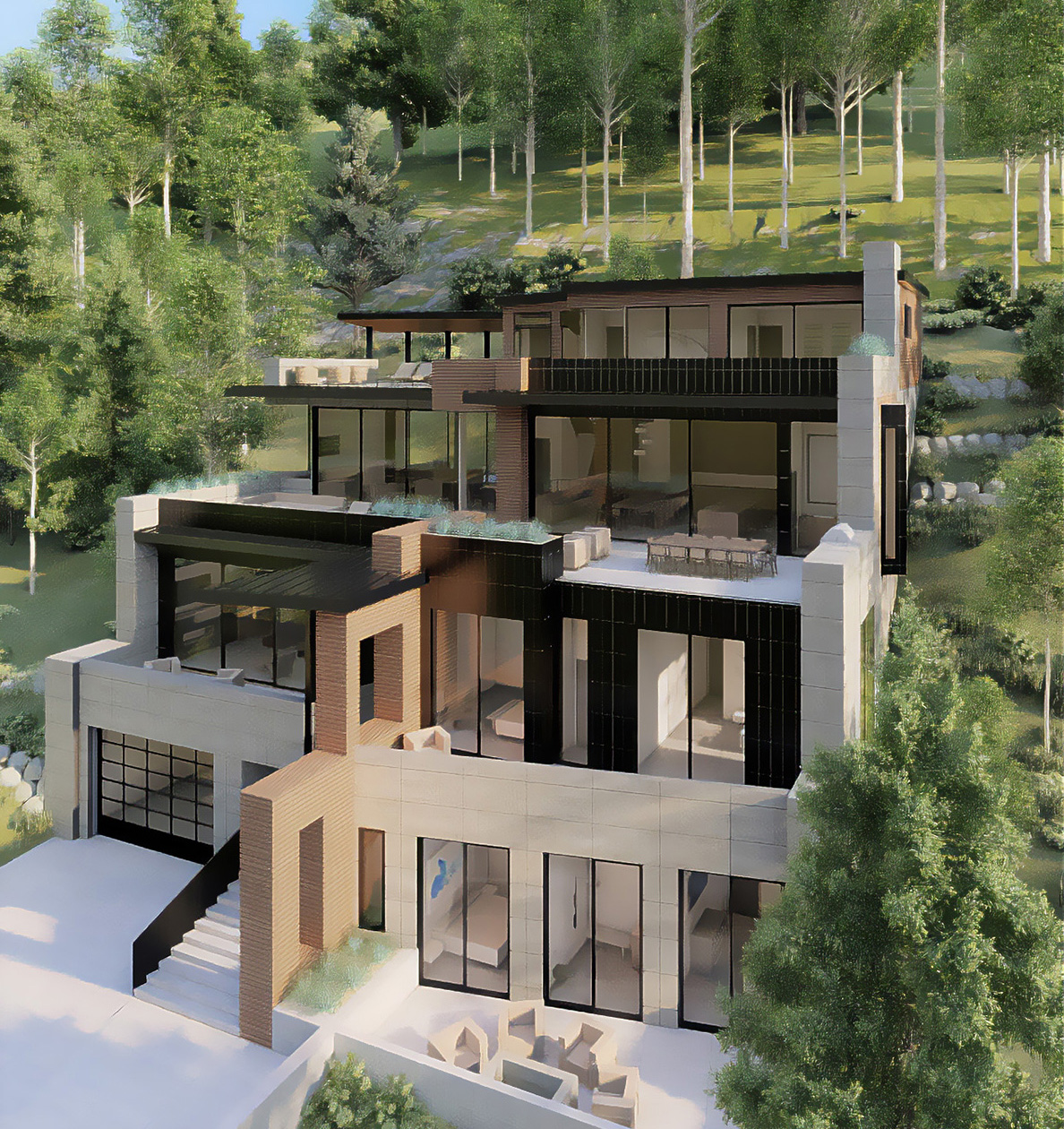 Multiple terraces wrapped around the outside of the home provide opportunities for individual mountain therapy or group gatherings. No matter the number partaking, views of the Gore Range and natural elements inspired by the Vail Mountain surround are endless. Once completed, this property will fulfill dreams of an idyllic mountain getaway nestled in the aspens of Vail, Colorado.