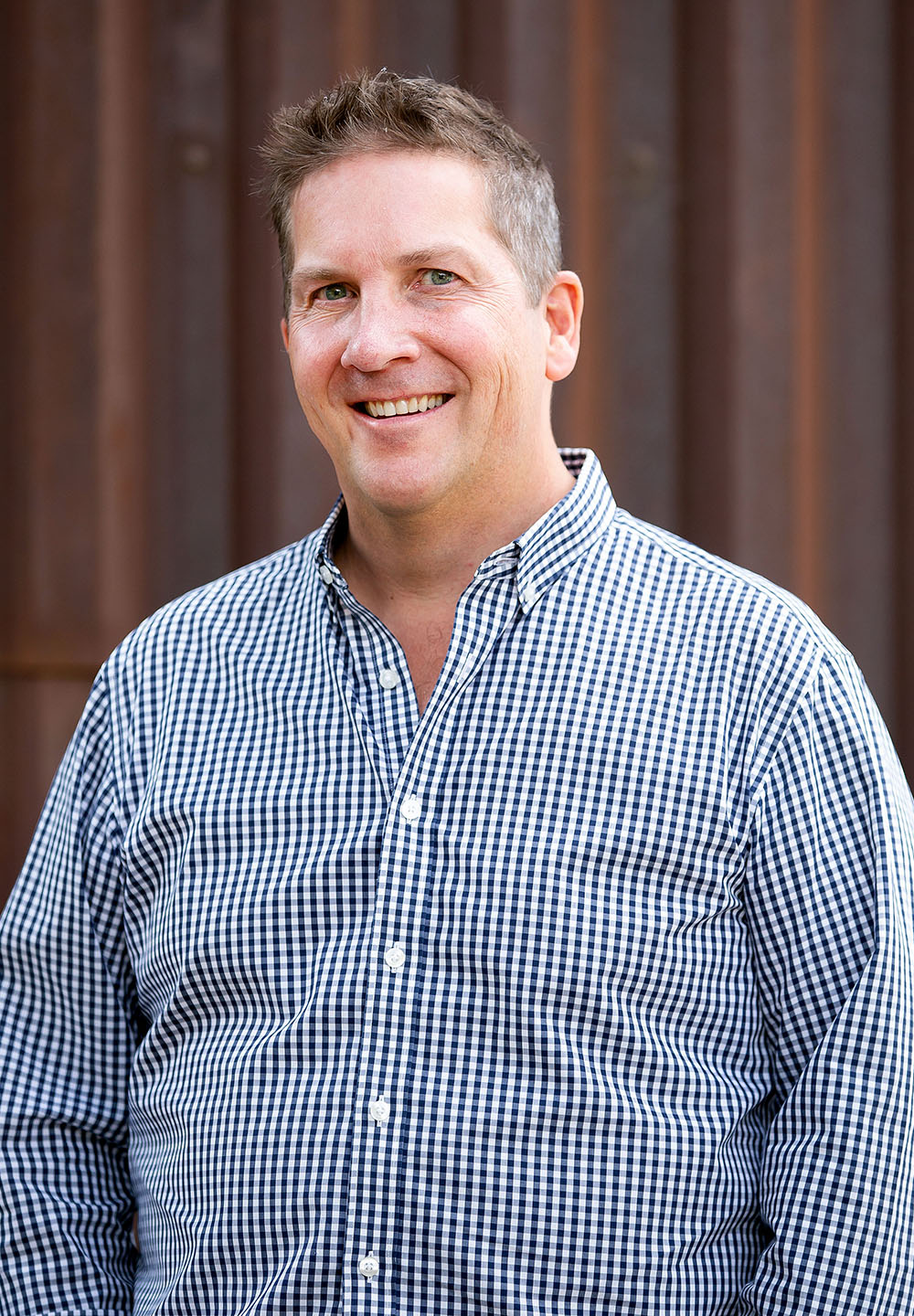 Kyle H. Webb – Vail, CO Architect
Principal Architect, AIA, NCARB
Growing up in the Cleveland and Pittsburgh areas, Kyle Webb knew he would someday live in Colorado, where his family spent many winter vacations in Vail while he was growing up. Being raised in a household where his parents were constantly remodeling their home, he was always surrounded and fascinated by design and construction. Then, when he was a teen and someone asked what he wanted to be, "architect" rolled off his tongue without a second thought. The rest, as they say, was history. Kyle received Bachelor of Architecture degrees from both The Catholic University of America and North Carolina State University before fulfilling his dream of settling in Colorado. Kyle was a project architect with Morter Architects in Vail for eight years where he honed his design and architecture skills, before deciding to take a leap of faith and pursue his vision of opening his own firm that would embody his style and dedication to the art. In 1999, KH Webb Architects was born, and two decades later, the firm boasts an extensive and impressive portfolio of innovative designs, many of which have gained regional and national recognition. Kyle and his team of architectural designers have completed more than 100 projects in the Town of Vail and around the region ranging from homes to renovations and redevelopments.
Kyle finds inspiration from many of the great architects of yesterday and today, but he is most influenced by Louis Kahn, one of America's influential modernist architects. This has led Kyle to develop a style that he's become known for: combining innovative and modern architectural design with a deep respect for the cultural and environmental landscape. Kyle's passion for design in context goes beyond Colorado; his team has created unique architectural designs for clients in New York, Florida, Massachusetts, Michigan, Indiana, Ohio, California, Jamaica, Honduras, Guatemala and Nicaragua.
Kyle is actively involved in both his professional and local community, and currently serves on the boards and/or committees of The Catholic University School of Architecture, the Kiski School, Ski & Snowboard Club Vail, Town of Vail, and The American Institute of Architects. Among many others, he has previously served on the boards and/or committees of Challenge Aspen, Vail Valley Chamber of Commerce, Vail Mountain School, and St. Clare of Assisi Catholic School.
In addition to skiing and embracing the mountain lifestyle, Kyle enjoys traveling and exploring good design throughout the world with his family. They reside in the Lake Creek Valley in Edwards, Colorado.
Education
The Catholic University of America, Washington D.C.
Bachelor of Science in Architecture + Planning
North Carolina State University, Raleigh, N.C.
Bachelor of Architecture
The School of Design, Magna Cum Laude
Favorite KH Webb Project
The last one, as each project grows from experience.
"I guess I can't be a great architect. Great architects have a recognizable style. But if every building I did were the same, it would be pretty boring."
–Philip Johnson
Awards
Named to Colorado Homes and Lifestyles "Fabulous List" (2018-2020)
Named to Colorado Homes & Lifestyles 2018 "Circle of Excellence", Colorado Homes & Lifestyles Magazine (2018)
AIA Colorado West Citation Award for Private Art Gallery, AIA Colorado (2015)
Named to Luxe Magazine's National "Gold List" of Designers and Architects, Luxe Magazine (2013-2016, 2020)
Mountain Living's 2010 Home of the Year, Mountain Living Magazine (2010)
Named one of Top 100 Mountain Architects, Mountain Living Magazine (2007-2020)
Award Winner, American Institute of Architects, Colorado Chapter: Rocky Mt. News/Architects Choice Awards for Spraddle Creek (1999)
Award Winner, American Institute of Architects, Colorado Chapter: Rocky Mt. News/Architects Choice Awards for Strawberry Park (1999)
NAHB Best of American Living Awards for Strawberry Park Residence National Custom Home of the Year over 7,500 sq. ft. (1999)
Finalist/First Runner-up, American Institute of Architects, Colorado Chapter, Colorado's Best in Residential Architecture for Spraddle Creek (1999)
Eagle Valley Homebuilders Merit Award for Strawberry Park Residence Best Single Family Residence and Specialty Craftsman Awards (1998)
Eagle Valley Homebuilders Merit Award for Mossman Residence Best Single Family Residence (1997)
Honor Award, American Institute of Architects, Colorado Chapter, Colorado's Best in Residential Architecture "Cobra" Award for Mountain Star (1996)
Eagle Valley Homebuilders Grand Award for Mountain Star Residence Best Single Family Residence and Specialty Craftsman Awards (1996)
Second Prize in "Opening New Doors" The 1989-1990 AIAS/CADKEY National Student Design Competition. (1990)