Golden Peak Penthouse
A Vail Village Family Esscape
A retired couple looking to move to Vail, Colorado for more quality time with family, kids, and grandchildren prompted the renovation of this 6 bed, 6.5 bath home at the base of Golden Peak in the Vail Village.
Exposed steel, requested by the owner himself, and Venetian plaster walls were dressed in vibrant pops of color to bring this Golden Peak home to life. Along with a love for sleek design, the family brought with them a set of mementos and keepsakes from over the years to incorporate into the design and furnishings. The custom kitchen cabinetry is paired with a custom-built china cabinet to house the family's precious heirlooms. Custom cabinetry and Opus White quartzite come together to create an elegant kitchen space where the owner's love for cooking can come to life.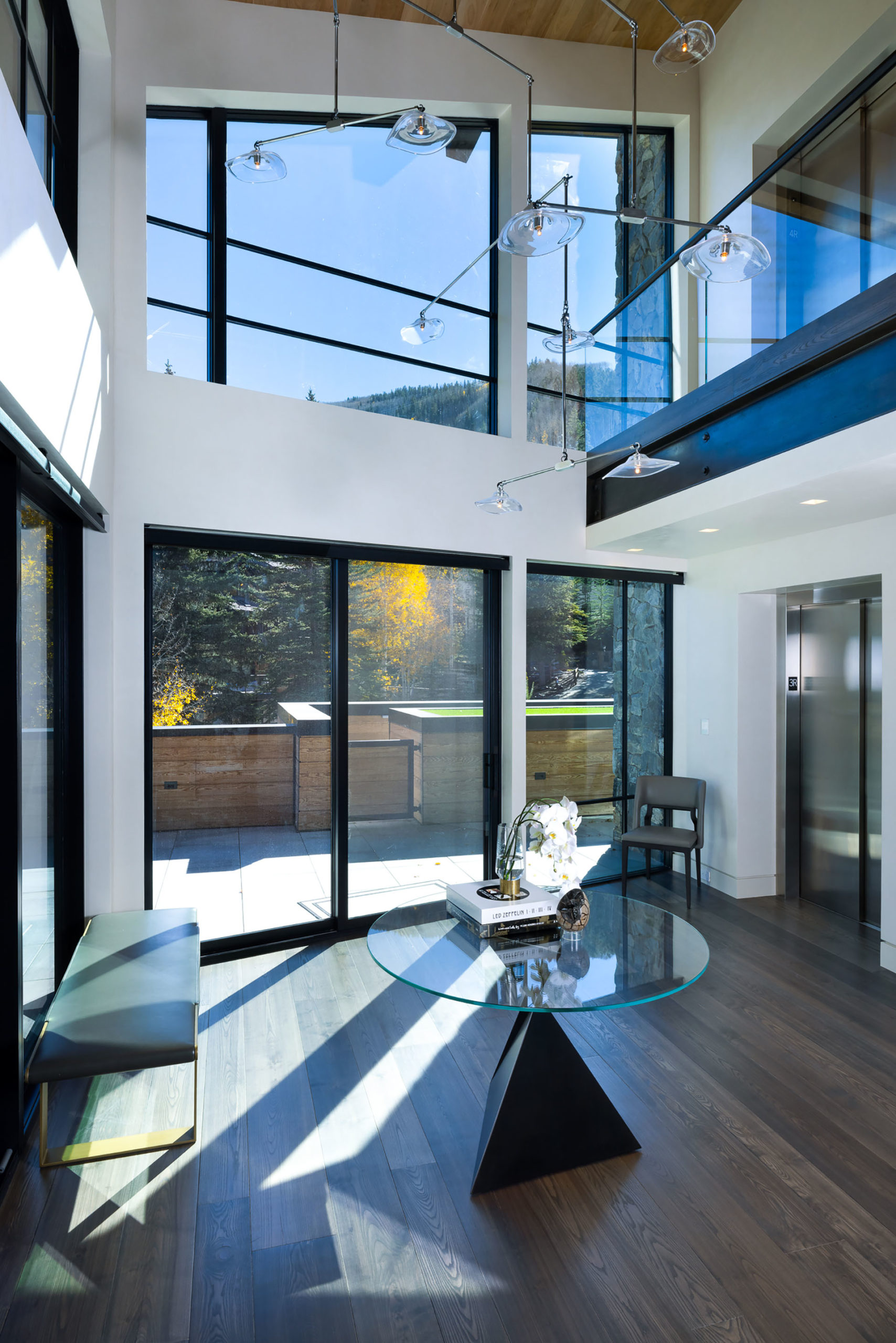 The Opus White Quartzite in the kitchen is just the beginning of the home's subtle yet striking materials. Book matched Carrara marble, installed from floor to ceiling in the living room, sits as the center piece and hosts the home's linear fireplace. Wooden planks float on the ceiling above. Walnut wooden stairs lead owners and guests to the secondary level and provide a home for sleek, leather risers/treads. Exterior railings, constructed with glass, provide clear views of Gore Range and the ski slopes which reside just a few hundred feet from the home's footprint.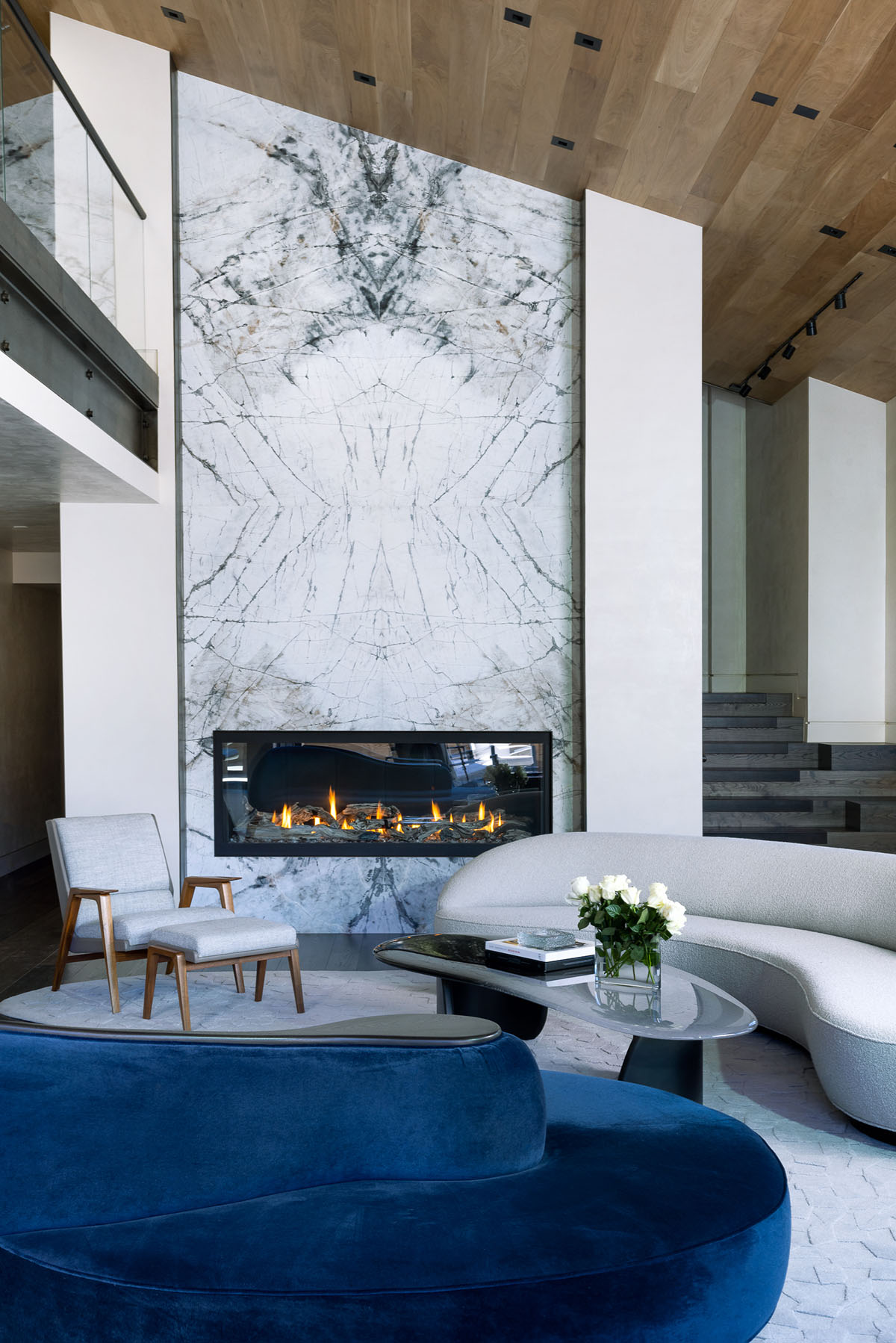 The home is complete with ski-in/ski-out access and a year-round patio to host the client's biggest design goal, time with family. The south terrace incorporates a hot tub, dining area, sitting space, and round fire pit, making it the perfect rendezvous for family, no matter the time of year.