Mill Creek
Mountain Chalet
KH Webb approached the residential renovations at Mill Creek with one goal in mind: To maintain the original spirit of this iconic mountain chalet.
Originally built in 1995, the new owners of the classic Vail home emphasized the importance of respecting the original build while also enhancing the design for their family. Project architect Lauren Walton got to work modernizing some of the more ornate details and adding larger windows and doors to take full advantage of the unobstructed gore range views.
The team opened up the interior spaces, vaulted previously low ceilings, and added some square footage to accommodate their children, their love for skiing, and all mountain sports. Additionally, they lightened up the main living rooms by adding extra-large doors opening to the east and west.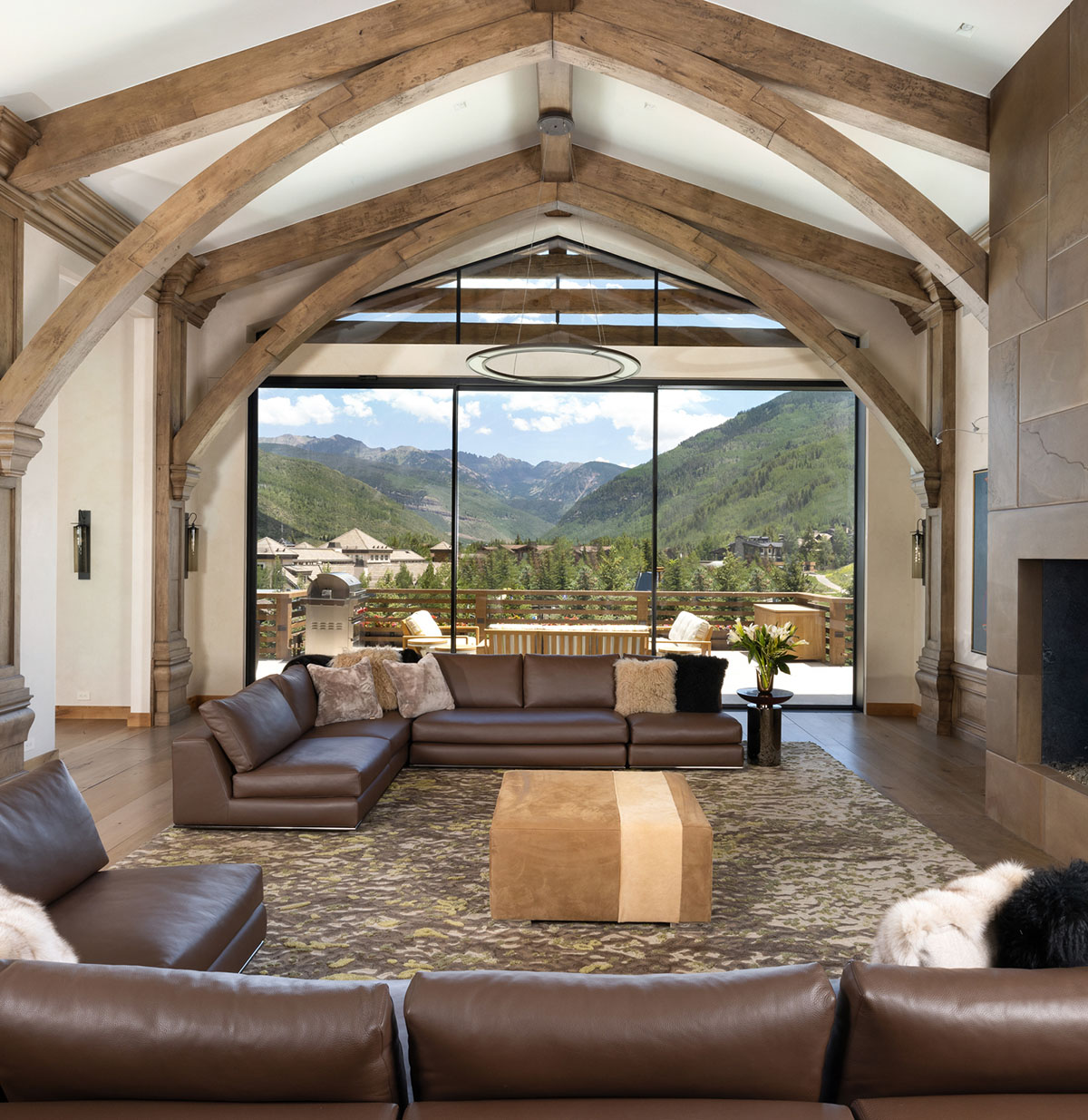 The design of this 5 bed, 8 bath home drew inspiration from European influence, eclectic interiors, and the thought of endless outdoor fun. The pool was swapped for an oversized hot tub, landscaping was adjusted to allow for more room for the kids to play soccer in the summer and hockey in the winter, and a gym and ski-room was incorporated into the overall design, adding ski in/ski out access.
To increase interior comfort, a bedroom suite was added, complete with walls enclaved in knotted pine. The pine walls in conjunction with the suite's floor to ceiling fireplace surround created a cozy spot for ultimate mountain relaxation. Each detail was intricately planned and implemented in effort to bring out the chalet's clean contemporary lines amidst the lush mountain backdrop.
The three-story home is divided by an oak staircase, bound by linear steel stringers, creating separate areas for the lower-level common spaces, the main level guest suites, and the upper-level primary suite. Simplifying the stairway gives house patrons the feeling of "floating" amongst the various levels of the home.
All the added design elements work together to create a modernized mountain retreat where the clients and their family can soak in all the extracurriculars this Colorado mountain ski town has to offer.