Ptarmigan House
Modern Mountain Retreat Design
Ptarmigan House is designed to be the ideal mountain retreat for a multi-generation family. It embraces the needs and desires for today's living spaces that are often held in tension: open concept that still allows for private space; rustic charm with today's usability and amenities; cozy spaces of timeless charm along with the neat, spacious feel of modern design. Ptarmigan House achieves all of this and more.
The clients wanted to pay homage to the home's setting with a rustic mountain cabin, a look created with plenty of exterior wood and stone. With Vail Mountain on one side and the Gore Range on the other, the house and its landscape are nestled seamlessly into a prime spot along the Vail Golf Course. While the house has plenty of windows, each end of the house has a screen to provide privacy without obstructing magnificent views.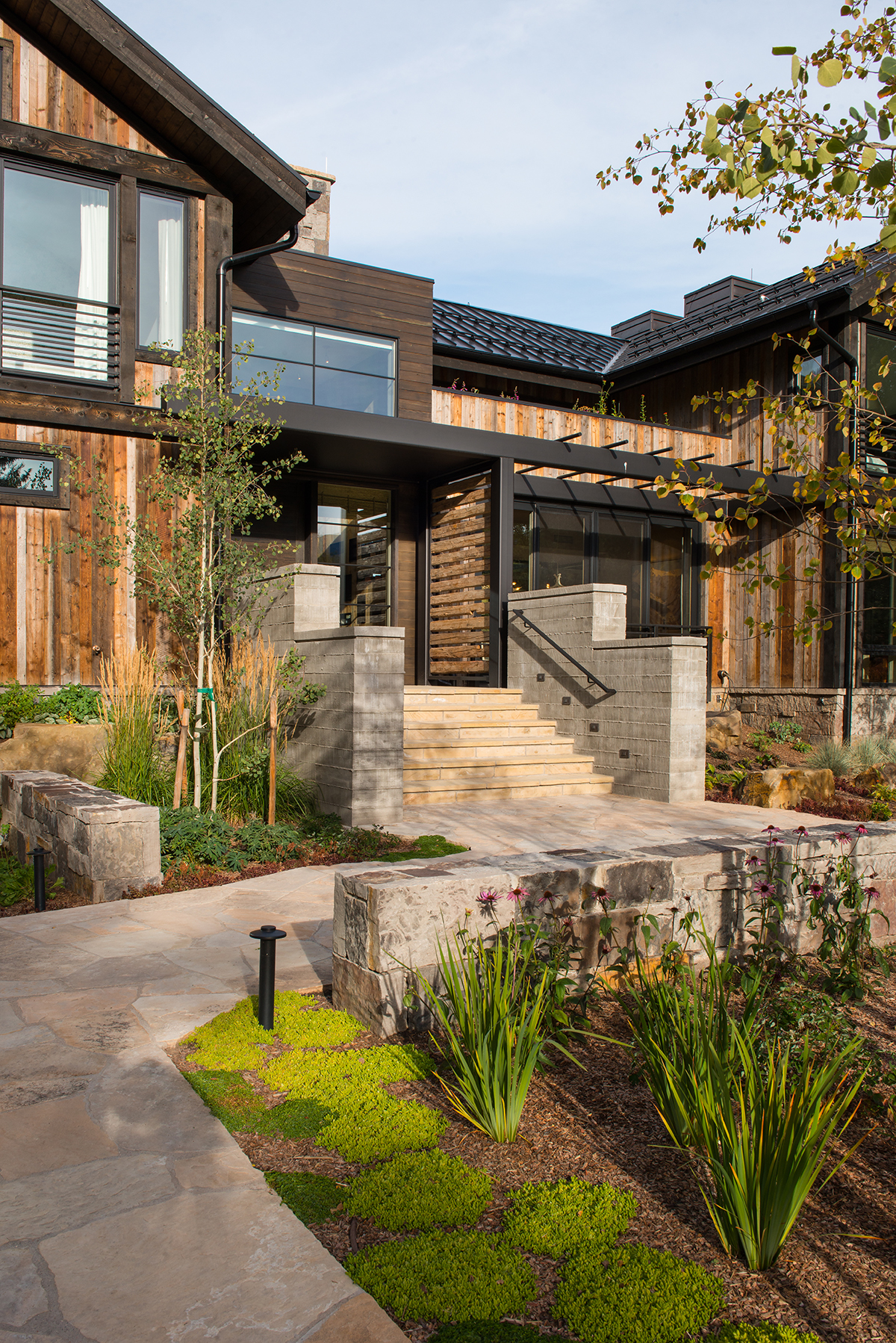 A Look Inside
The lower level of the home has a spacious garage that remains out of sight and does not disrupt the rustic cabin look. The lower level also has bunk bedrooms that work for both children and adult guests, as well as a large TV and recreation space. This space is extended outdoors with a year-round patio and ping-pong table.
On the main level, a magnificent central stone fireplace creates a cozy feel and draws the room together, and the modern design offers an open floor plan and clean profiles. The spacious kitchen/living/dining space allows the family to come together while the pub and library offer alternative smaller spaces to gather – along with the ability to close the door when needed. A suite for grandparents is located on the main level, and the master suite and three junior master bedroom suites are located on the second level.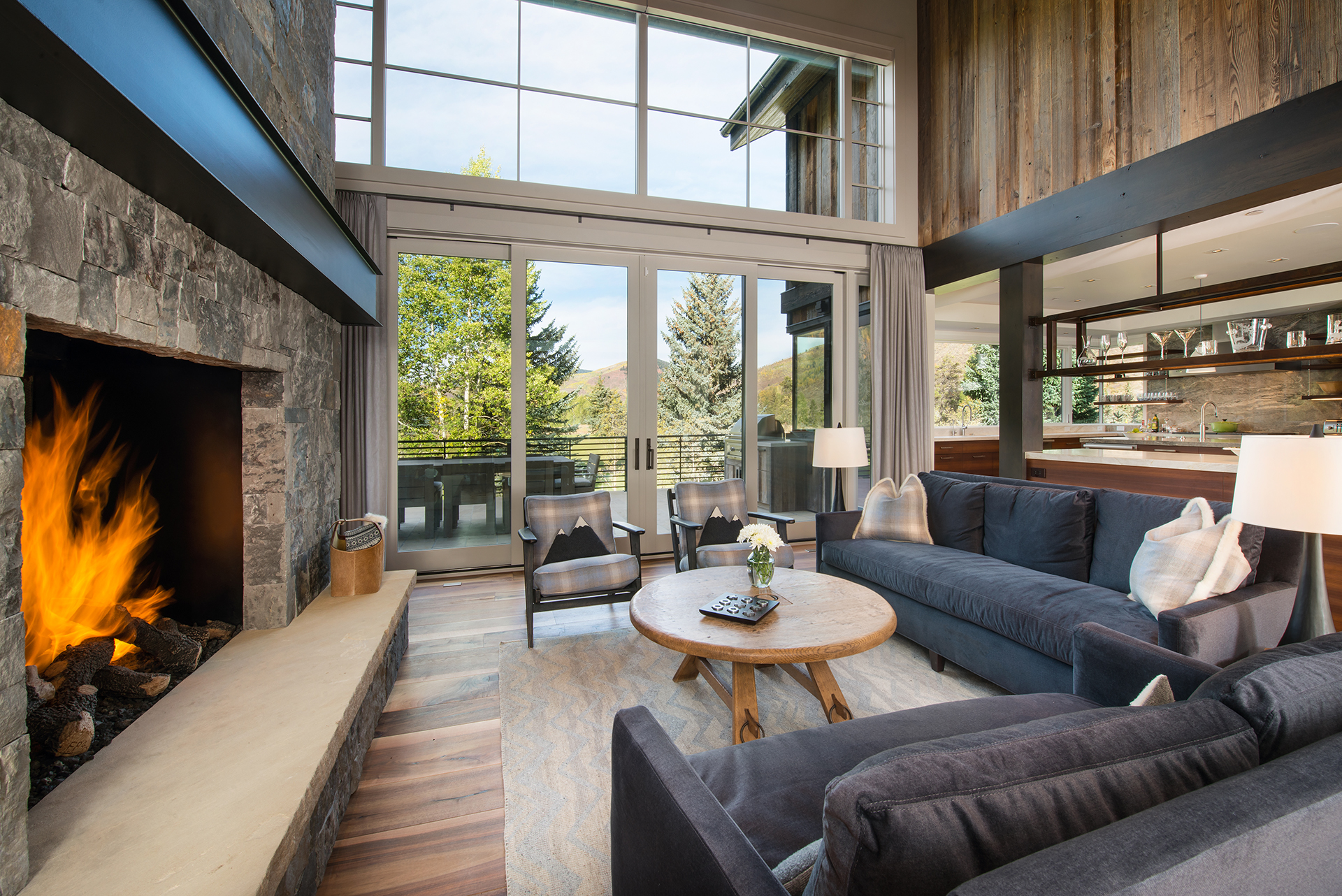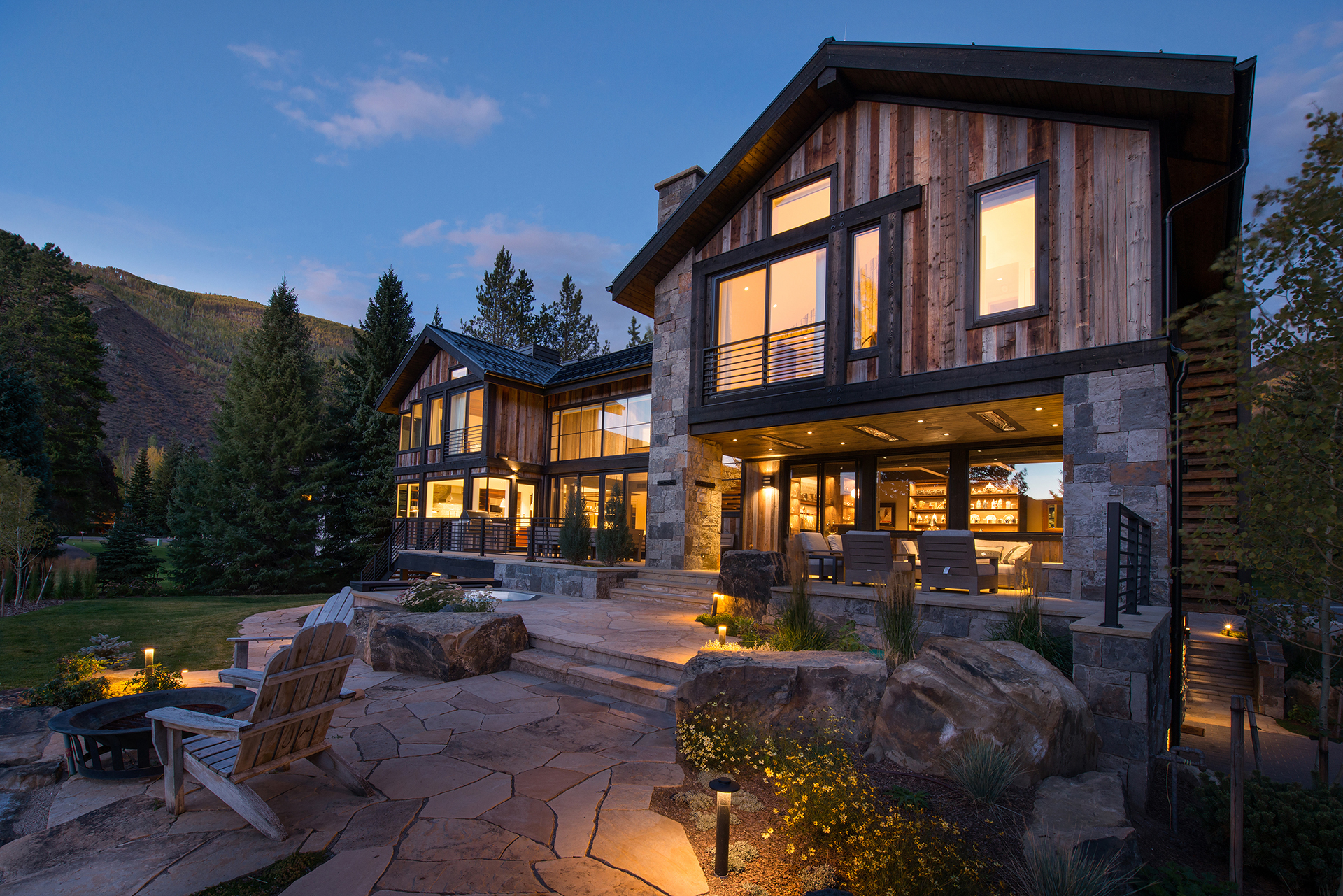 A Home for the Ages
Details and touches throughout the home honor the family and celebrate family members, both past and present. The result is truly a home for the ages.