Mountain Star
Home Remodel
One of the most coveted locations in the development, this home is completely surrounded by nature with breathtaking mountaintop views over expansive woodlands. The client had worked with Kyle in the past and knew they could trust their home's incredible potential to his talent.
The couple had several goals for their home remodel. They wanted to personalize their existing home to reflect their unique style and create better views of the amazing landscape that surrounds the home. They also wanted to add 2,400-square feet and change the existing floor plan to make it more livable and functional for how they wanted to use the space.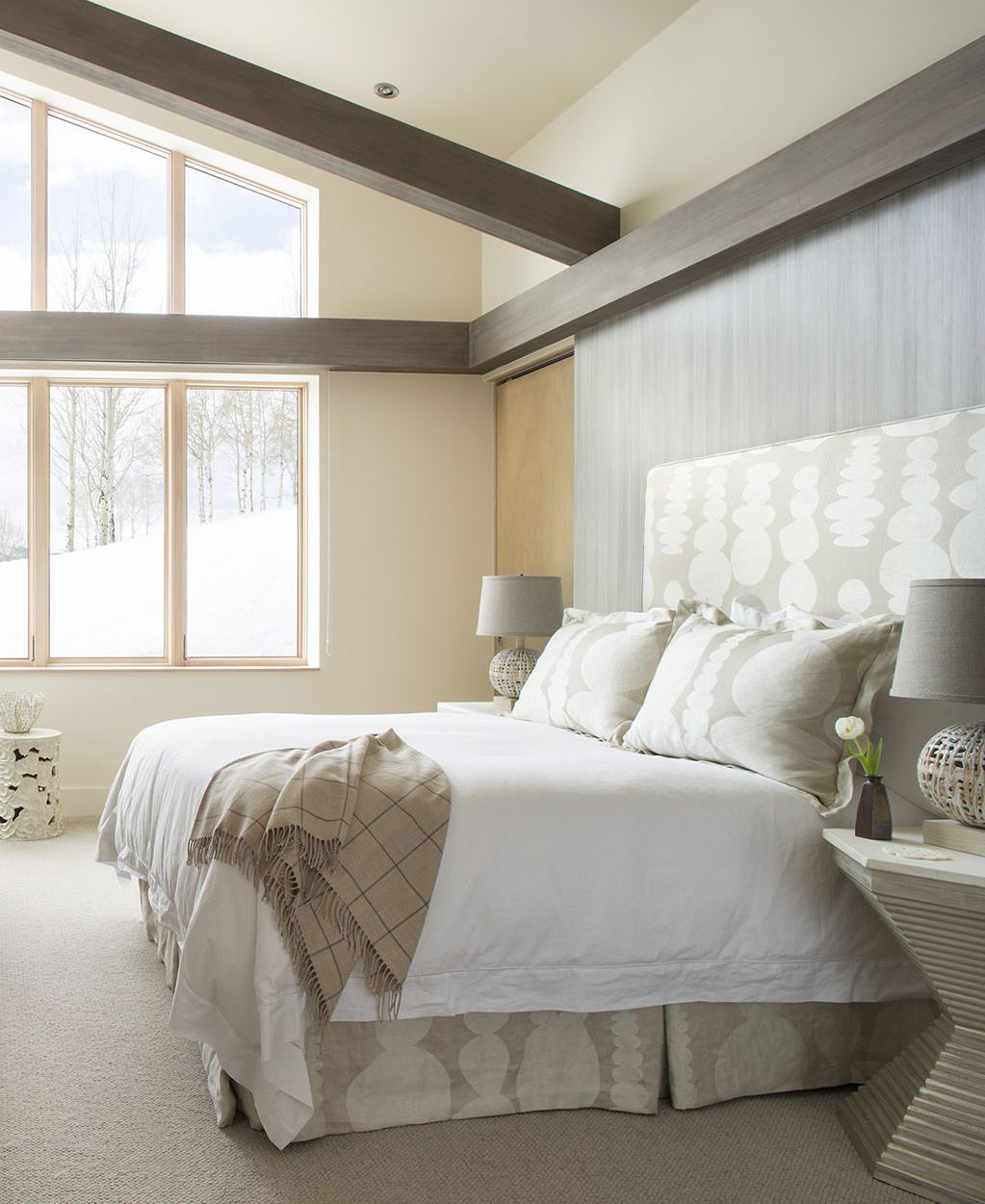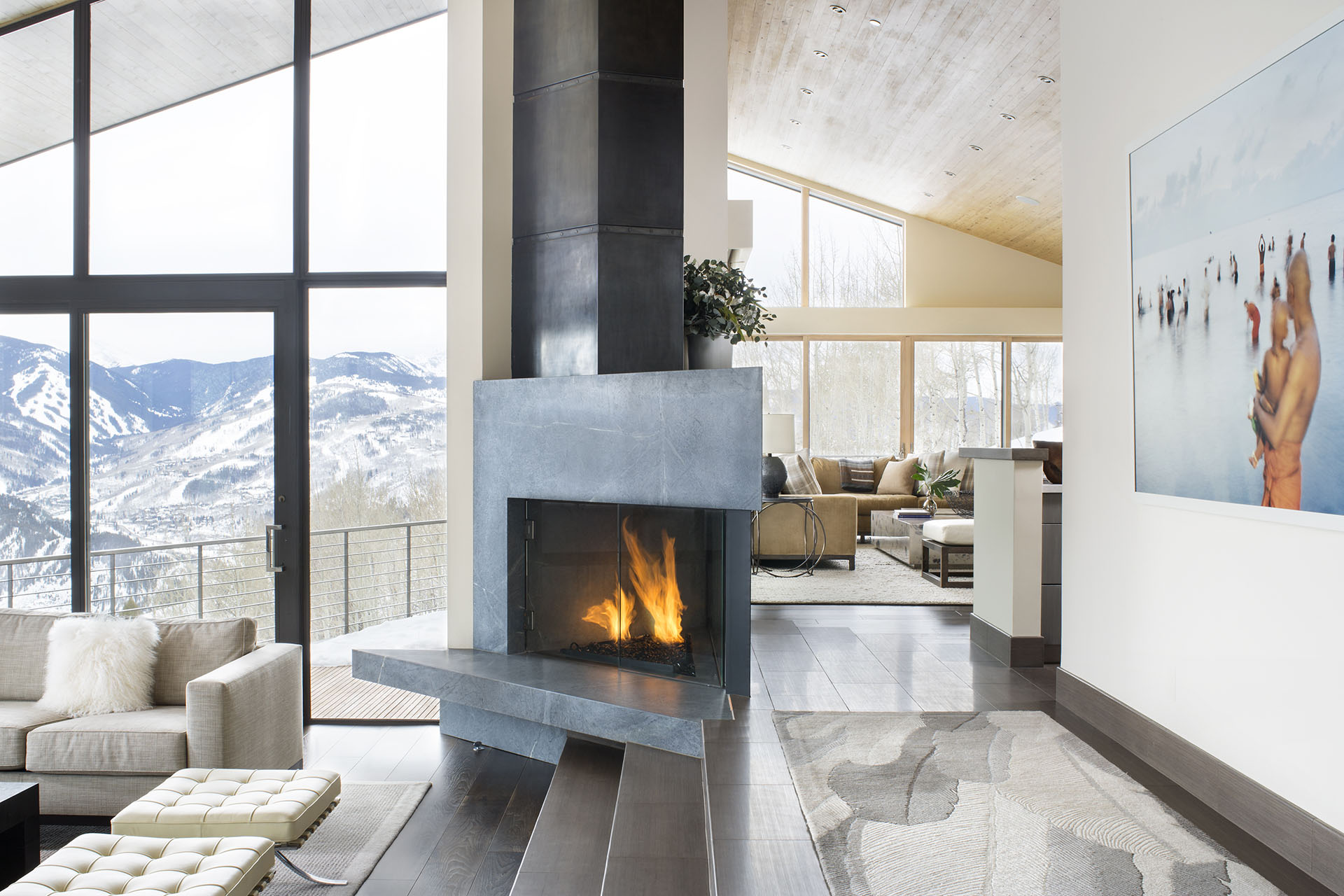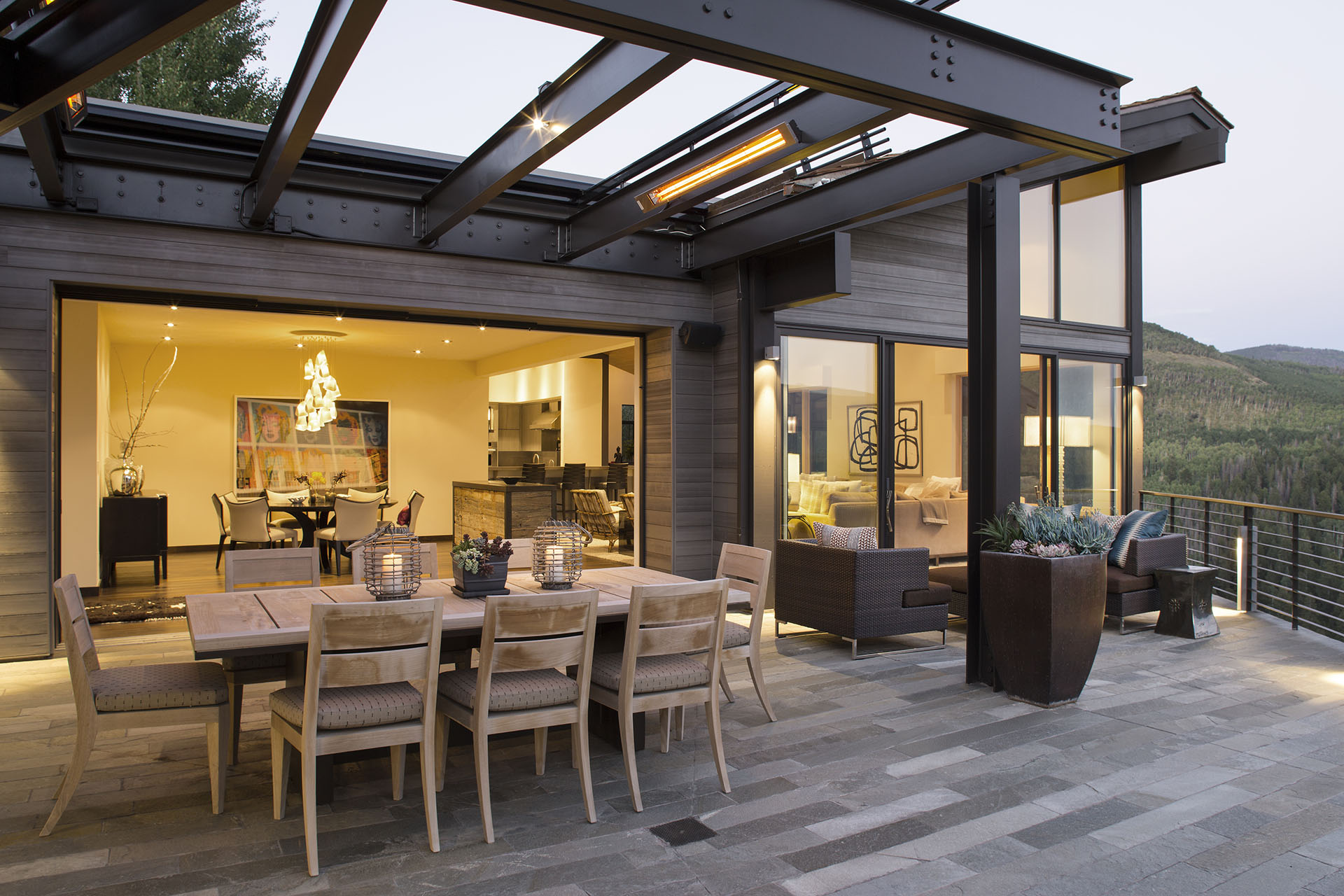 Challenges
One of the challenges of this remodel was ensuring that the addition looked like it was part of the original home. Kyle's challenge was to line up the rooflines and create the right proportions—"I wanted an absolutely seamless transition." He accomplished exactly that. He also continued the existing stone veneer and cedar siding on the addition and introduced zinc paneling.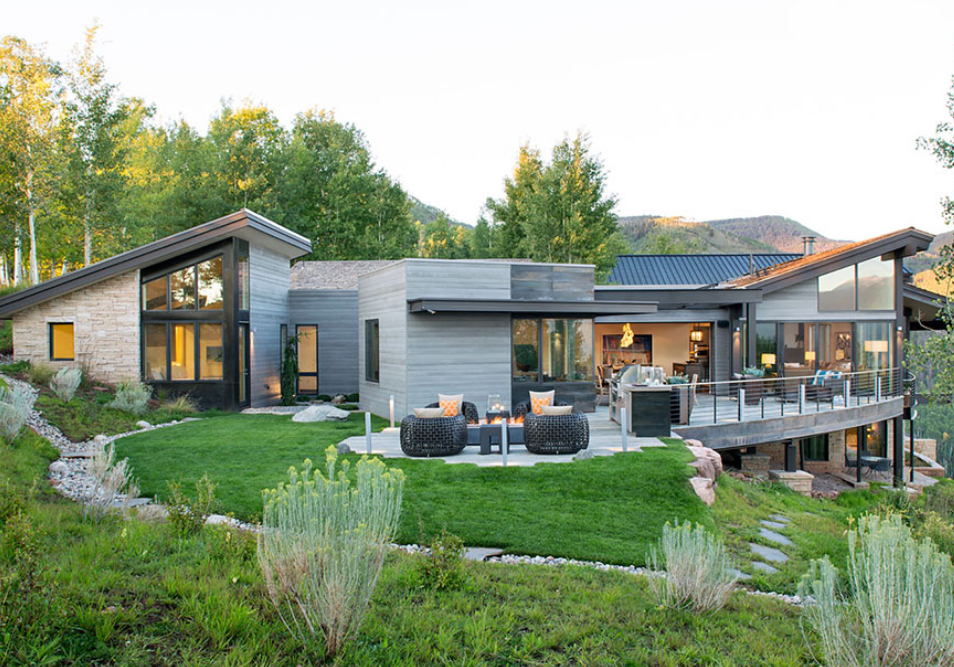 Interior
New sustainable materials were added to the interior to update the home and instill warmth and texture, including walnut floors and concrete counters. Existing materials were adjusted or added to, such as the zinc paneling, to suit today's standards.
In the new guest room, layers of taupe and beige helped create a calm aura, and the painted-wood cabinets and pine wall in the bathroom are equally serene. The hallway created to link the "man cave" to the main house does double duty as an art gallery. Throughout the house, the curated art provides pops of color.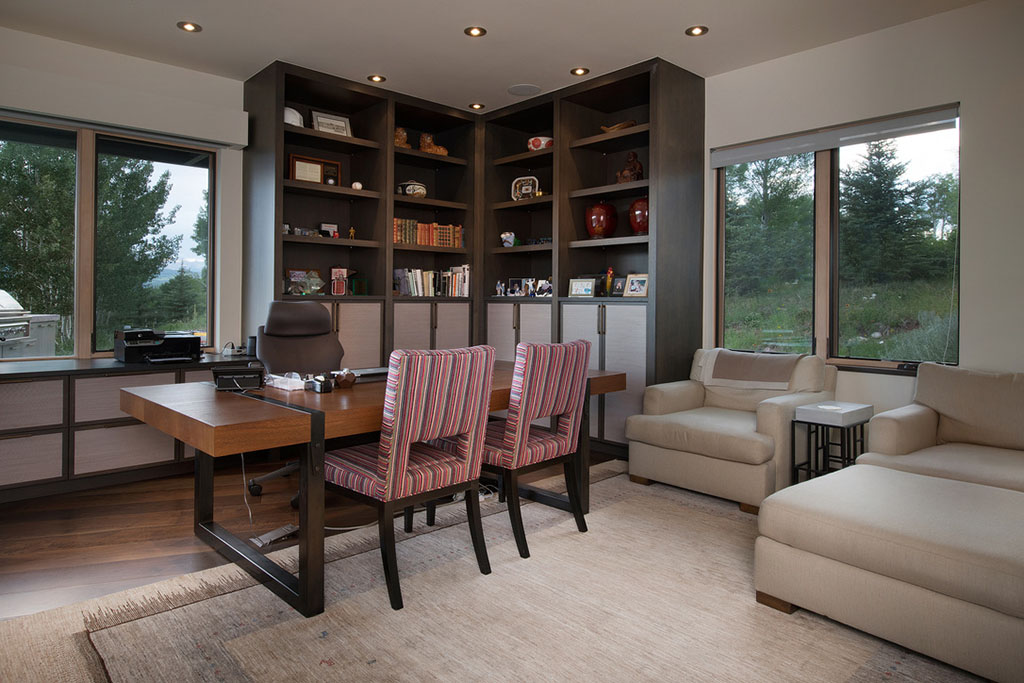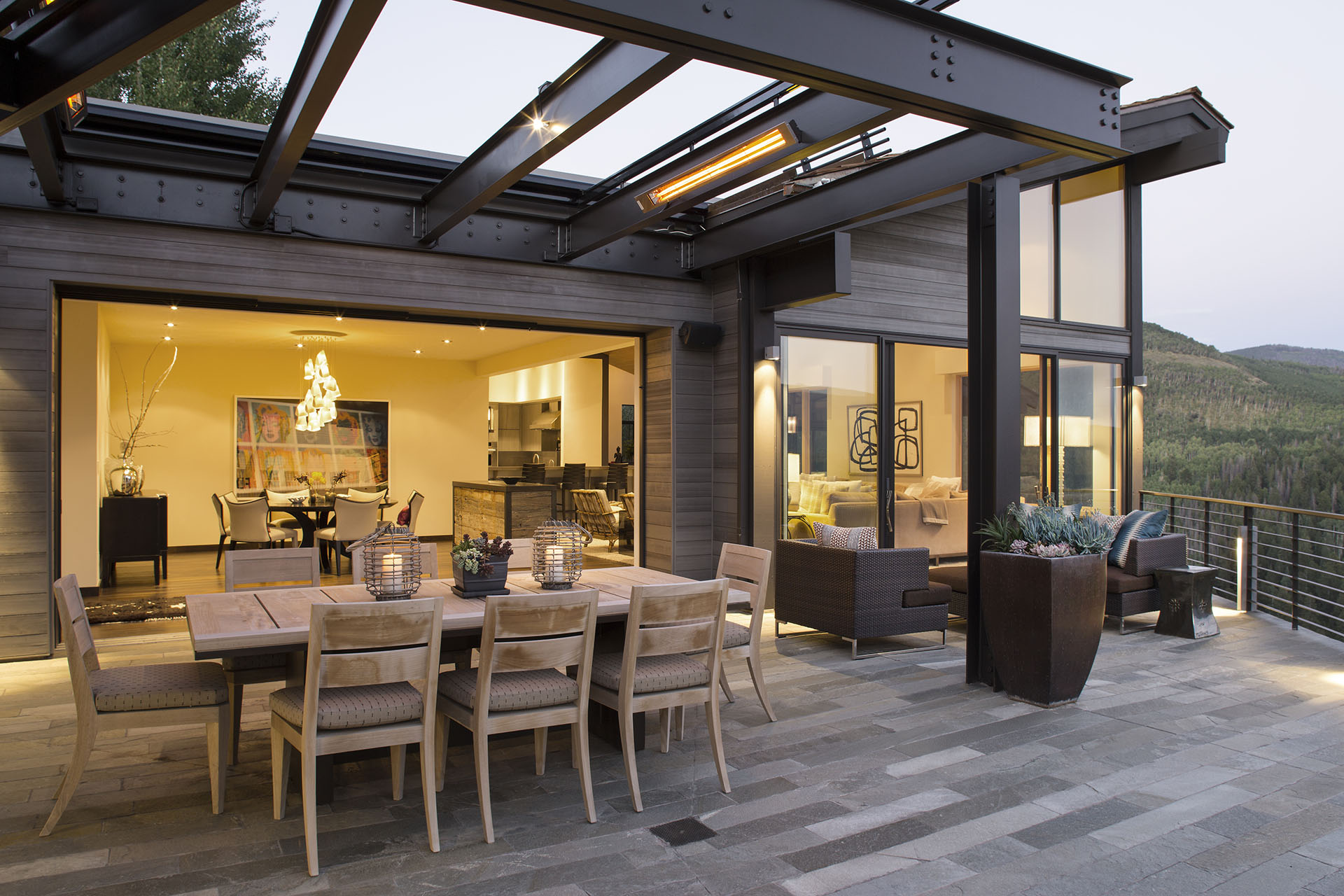 A Close Partnership
The clients were full members of the design team and worked with Kyle to realize the vision of the home. They worked with Kyle and his team to make decisions on everything from replacing the stainless-steel fireplace flue with a quieter bronze finish to selecting neutral furniture with a low profile so the views would remain unobstructed from any point in the house.
Kyle's focus was always to support the clients and collaborate with them, working together to personalize the house throughout the process. "Together, we took a good house and made it better," says Kyle, "but they had the love and care to make it perfect."